Losing weight does not need any kind of a miracle rather a little hard and consistency is all it takes. This is a fact that gaining weight is easy but losing weight is really difficult especially when you are working women or a housewife with kids.  Under such situation going to gym or having a proper workout routine is not difficult nor is it easy to diet. So what should all the women do now? Well, there is nothing to worry about because there are so many foods and weight loss drinks that actually works wonder for your weight gain issue. Simply use these drinks and lose few pounds per month or even per week. These drinks are made from all the natural ingredients are available in your kitchen so not only these are easy to make but they are cost effective as well.
Slimming down detox refreshing drink
The Grape fruit is best when it comes to lose weight. So take a big jar fill it with water. Now add few slices or the  grape fruit, lime and cucumber in it. At least make this detox drink 3 hours before consumption. Let the flavors fuse properly in the water. Drink it all the time and even you can make a bucket full of this detox drink.
This is the best weight loss and refreshing drink and it is best for summers too. Mint and lemon combination is known since ages as they get along with each other perfectly. Infuse the mint leaves and lemon pieces in a jug full of water. Drink it every time you feel thirsty and it will surely work in your favor.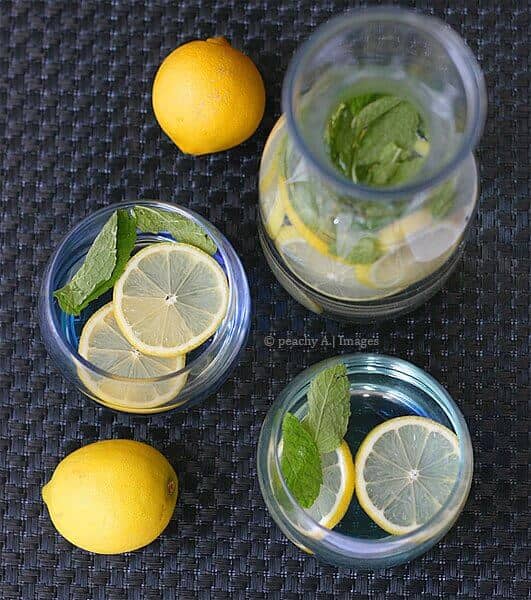 Herb infused berry detox drink
Say goodbye to the carbonated drinks when you are using detox drinks for your weight issue. These drinks can be made by using all your favorite fruits and even herbs. Pick your favorite berry and your favorite herb and make your own detox drink.